The Best Ellipticals For Home Use (2017)
When it comes to the best ellipticals on the market, you'll find a lot of different opinions out there. That's because there are so many brands out there, and each one offers any number of different models to choose from. It can get quite overwhelming, which is where we come in to make it all easier for you.
We have tested and/or thoroughly researched hundreds of machines over the years, from every major manufacturer as well as some of the lesser known, newer brands. I myself am slightly above average in height, but my fellow reviewers vary in height and weight. So between all of us, we are able to narrow our top ellipticals down to those models that will appeal to the most people. And that's what makes our best ellipticals unique.
SEE BEST BY TYPE | SEE BEST BY PRICE
This list is updated as often as possible, and includes as many of the newer models as we can test out or review. So check back often for new updates. Models change quite often, so by the time you read about some of our best ellipticals for 2017 they may have been replaced by newer versions or discontinued. Nevertheless you can get a pretty good idea of what to expect.
We have sorted our Best Buys by overall, type and price range. So all you have to do is decide your preferred type or budget for an elliptical, then go find our expert's top picks below. In each category we have selected our recommendation for the best elliptical as well as listed a few runners up for comparison.
If you have any questions or would like me to recommend an elliptical for you, please contact me and let me know.

We start with the best overall ellipticals for your home, followed by the most popular types.
» Best Overall Ellipticals For Home Use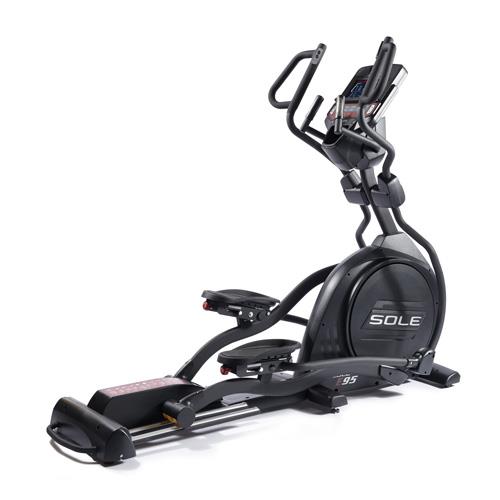 Sole E95
Read Review
NordicTrack FS7i
Read Review
Matrix E30
Read Review
» Best Front Drive Elliptical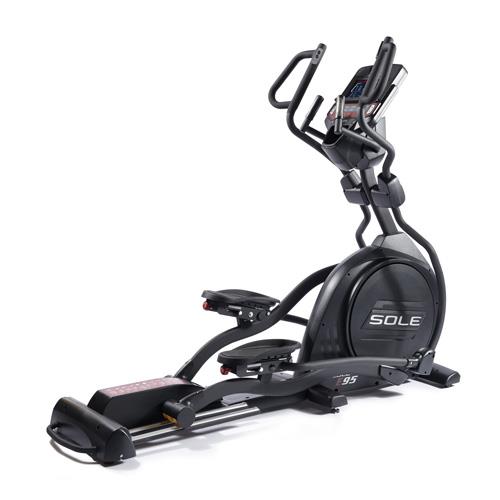 Sole E95
Also our top overall choice, this one leads the pack with strong build, natural, quiet motion and great workouts.
Runners Up:
NordicTrack Commercial 14.9
Horizon Elite 9
» Best Folding Elliptical
Horizon Evolve 5
A great compact trainer with 37 built in workouts, tracking capability, training videos and solid warranty.
Runners Up:
» Best Rear Drive Elliptical
Precor EFX 447
The top-end model in the popular Precision series, this is a gym quality machine with great workouts.
Runners Up:
» Best Mid Drive Elliptical
NordicTrack FS7i
A true winner packed with features including a 38″ adjustable stride, 10 degrees of incline, floating suspension, and touch screen with internet.
Runners Up:
Now, here are our expert picks by price, starting with the less expensive price ranges. These are your entry level and mid-range elliptical machines. All of these models are just fine for home use, especially for those on a budget.
» Best Buy Under $400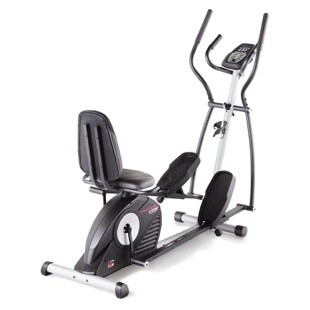 Proform Hybrid Trainer
This model is very inexpensive, just $399 on sale last time we checked. It's certainly not the most impressive machine we've reviewed, but the fact that it is an elliptical and recumbent bike is pretty cool.
Runners Up:
Stamina InMotion Elliptical
Bladez Fitness E300
» Best Buy $600 – $799
Horizon EX-59
This is a solid machine with a lot of great features for the price. Smooth motion, good programs and a well-regarded manufacturer.
Runners Up:
ProForm 720E
Xterra Free Style 4.0e
Kettler RIVO P
» Best Buy $1,000 – $1,299
Sole E35
A high quality, comfortable machine with Bluetooth capability for workout tracking and achieving your fitness goals.
Runners Up:
» Best Buy $400 – $599
ProForm 520E
This price range opens up your options a bit but still not too many different models to choose from. The entry level ProForm is one of the few that falls into this category, and is a very solid machine.
Runners Up:
Schwinn 430
Kettler AXOS Cross P
» Best Buy $800 – $999
NordicTrack C 9.5
This machine from NordicTrack is a consistent high scorer in industry reviews and offers an incredible value for the price.
Runners Up:
Sole E25
Bowflex Max Trainer M3
Xterra Free Style 5.6e
» Best Buy $1,300 – $1,499
NordicTrack SE9i
This is a great machine, With loads of features and a step up from the SE7i model. Easy to assemble and stow away after use.
Runners Up:
Below are the more expensive price ranges. Do you have to spend over $1,500 to get a great elliptical? No, you don't. But if you only want the best of the best, and you have the money to spend, here are our top picks for the best ellipticals $1,500 and up.
» Best Buy $1,500 – $1,799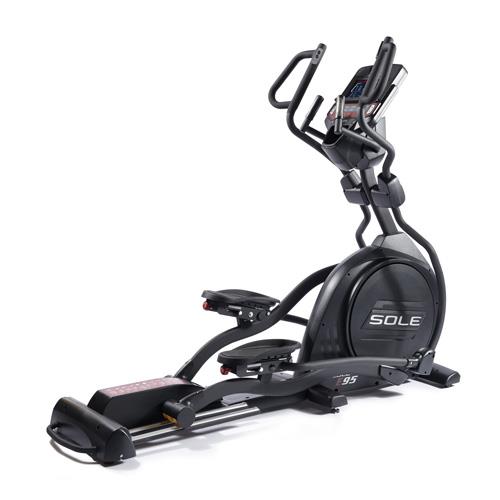 Sole E95
A high end elliptical machine from a very well regarded brand. Has a 400 lb capacity and loads of great features.
Runners Up:
NordicTrack Commercial 14.9
Bowflex Max Trainer M5
» Best Buy $2,000 – $2,499
Matrix E30
A gym-quality elliptical with patented technologies, smooth motion and three console choices.
Runners Up:
Life Fitness E1
Precor EFX 221
» Best Buy $3,000 – $3,999
Life Fitness E3
With WhisperStride technology and motivational coaching, this one is smooth and quiet with durable construction and ergonomic design.
Runners Up:
» Best Buy $1,800 – $1,999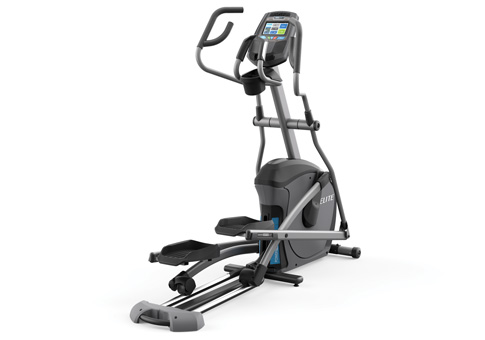 Horizon Elite E9
A solid machine with positive consumer reviews and industry awards for many years running. A good choice at this price level.
Runners Up:
Sole E98
NordicTrack FreeStride Trainer FS7i
» Best Buy $2,500 – $2,999
Yowza Miami
A great machine with tons of features, generous stride, solid construction and core workouts.
Runners Up:
Matrix A50
NordicTrack FreeStride Trainer FS9i
» Best Buy $4,000+
Precor EFX 425
A high-end, gym quality machine in their Precision series with smooth, natural motion and solid feel.
Runners Up: