What happened to the Bowflex Max Trainer M5 and M7?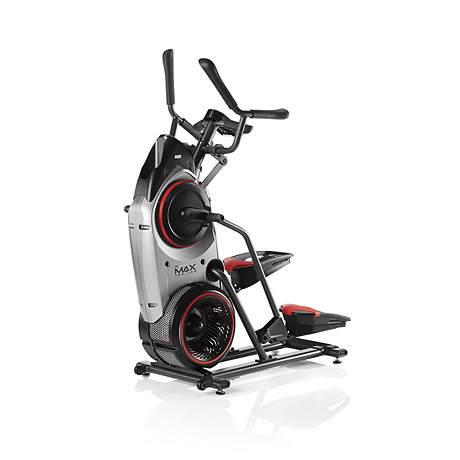 If you've been looking for the Bowflex Max Trainer M5 or M7 these days, you might have noticed that they seem to have vanished overnight. Well, that's because in essence they have. But they're not gone…they've actually been replaced by all new and improved models. So fear not…you can still buy a new Max Trainer…it's just going to have a new name now.
Let's take a closer look…
What are the Bowflex Max Trainers?
The Bowflex Max Trainer is without a doubt one of the most popular pieces of cardio training equipment in history. The company has sold millions of M3, M5 and M7s over the years.
The main selling point of the Max Trainer is that they are two machines in one: an elliptical and a stepper/climber, and you can get a great low-impact workout in a very short amount of time. The Max 14 Minute Interval Workout is the machine's signature program, allowing you to ramp up the cardio and burn up a lot of calories with varying low and high level intensity over a period of 14 minutes. There's also a shorter 7 minute one and a longer 21 minute one on the higher level models.
You can see how the Max Trainer compares to a traditional elliptical here.
Although they are on the pricey side, the allure of a fast, effective, low-impact workout has been quite appealing, and Max Trainers have only grown in popularity as the years have gone by.
As you move up the lineup you get more features and capabilities, such as more workouts, more resistance levels, more durability and stronger warranties. The base M3 has always been around $999, and the top of the line M7 around $2299 on sale.
Yes, I know all of that…so where are the M5 and M7?
In late 2018, some of our readers emailed us to ask what happened to the Bowflex Max Trainer M5, as it was no longer available on the company site. We reached out to Bowflex who informed us that it was still around, it's just being renamed due to the addition of a new feature called Bowflex Max Intelligence, a revolutionary interactive program introduced to compete directly with NordicTrack's iFit Coach.
So although nothing else really changed, the Bowflex Max Trainer M5 would now be called the M6, and similarly the Bowflex Max Trainer M7 would now be called the M8. The base M3 remains, however, and it does not currently have the new Max Intelligence app.
You can check out all of the latest Max Trainers: M3, M6 and M8 on sale here!
Now, the M5 and M7 have not disappeared altogether. The company does have some inventory of both Max Trainers still available and has been introducing random sales here and there. So you can still get your hands on one of the older models if you want to. But with similar pricing and new features there's really no reason not to just upgrade to the Bowflex Max Trainer M6 or M8.
So is the inclusion of Max Intelligence the only real change?
That's a good question. Let's take a look at the Bowflex Max Trainer M5 and the new M6 side by side…
| | Bowflex Max Trainer M5 | Bowflex Max Trainer M6 |
| --- | --- | --- |
| Price | $1,599 | $1,699 |
| Resistance Levels | 16 | 16 |
| Workouts | 9 | 5 |
| App | Max Trainer 2 App | Max Intelligence App |
| Dimensions | 46.1" L x 25" W x 62.9" H | 46" L x 26" W x 64.2" H |
| Warranty | 2 years | 2 years |
| Console | Standard | Larger |
| Media Rack | Standard | Magnetic |
| User Profiles | 2 | 2 |
As you can see from the comparison of the Max Trainer M5 vs M6, there are some other improvements as well. The console is now larger and reconfigured, making it more user friendly. It also now has a magnetic media rack for your smart phone or tablet. The machine itself has a larger footprint, which could be a good or a bad thing depending on what kind of space you have in your workout area.
So in all in all it's a step in the right direction. The only thing that's odd is that they removed some of the built in workouts from the M5. Perhaps that's to encourage you to use the Max Intelligence app more.
As of this writing Bowflex is offering a two free month trial of the Max Intelligence membership, after which it is $14.95 per month. Note that this trial and the monthly pricing might change over time, just like the iFit Coach program does. So you can give it a go and decide if it's worth it for you. They will be adding more features as time goes on.
As far as the Max Trainer M7 vs. M8, it's a similar story. They upgraded the console yet took away some of the built in workouts. So it seems that fewer workouts and an additional $100 are the only drawbacks of the new machines.
So should I try to get an older Max Trainer M5 or a new M6?
You can check back in with us from time to time and we'll let you know if the Bowflex Max Trainer M5 or M7 comes out for one of its periodic sales. Over time as inventory dwindles though you won't have that opportunity. You are probably better off opting for one of the newer models anyway as it seems that Max Intelligence will be around for a while and does offer some great ways to take your training to the next level.
You can check out all of the latest Max Trainers: M3, M6 and M8 on sale here!