Diamondback Fitness Ellipticals Reviews & Ratings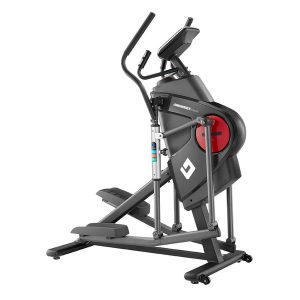 Diamondback Fitness has made quite a name for themselves over the years, manufacturing high quality ellipticals, recumbent and upright bikes that have received numerous awards and accolades from leading consumer magazines, industry experts and other entities.
Their 1060Ef elliptical in particular has received a Best Buy award eight years in a row, among heavy competition, especially at that price level where there are a lot of great machines to choose from.
The company was started in 1991 as an extension of its renowned bike brand. You may remember Diamondback bikes from when you were a kid. Those were the really awesome dirt bikes that all the cool kids had.
I remember they were very pricey then, and I never had one myself, but they were considered top of the line. The same holds true today, many years later. Diamondback Fitness still makes high-end, well built and highly praised exercise equipment.
The Current Diamondback Elliptical Lineup
Unlike some other brands, the Diamondback elliptical lineup only consists of two machines currently. That makes it much easier to choose, rather than having to compare so many different machines like you'd have to do with NordicTrack or Proform.
The two machines are the 1060Ef that we mentioned at the beginning of this review, and the new top of the line model, the 1280Ef.
Let's take a look at the two ellipticals…
Diamondback 1060Ef
The base 1060Ef elliptical in the series was first introduced in late 2018 as a 2019 model. It features a brand new compact design, adjustable stride from 18″ to 23″, plenty of built in workouts and a 300 lb. maximum user weight capacity.
It can accommodate users of many sizes, and with its small footprint it is very space friendly.
Diamondback 1280Ef
The new 1280Ef replaces the previous 1260Ef elliptical, and features a more advanced touch screen console, additional workout programs, wireless heart rate monitoring and a higher max weight capacity of 325 lbs.
It has a 17″ or 22″ stride and WiFi capability, so you can tap into your favorite fitness apps or watch videos on YouTube or movies on Netflix. So the 1280Ef is much more of an immersive workout experience.
Check out both elliptical models on sale now at the official company site.
Both Diamondback Fitness ellipticals are front drive machines as the name suggests, meaning the flywheel is located in the front rather than in the middle or in the rear on some other machines.
They are well built and well designed, with smooth, natural motion and very low impact. There's a warm up and cool down mode, a number of resistance levels to choose from and a built in reading rack.
The warranty on the 1060Ef and the 1280Ef are the same: limited lifetime on frame and break, 3 years on parts and electronics and 1 year of labor included.
What Do Customers Say About Diamondback Elliptical Trainers?
All in all, you can't go wrong with a Diamondback elliptical machine. We already know what the experts think from all of the awards they have won, but let's take a look at some user reviews for a fuller picture:

A look at the Amazon website, where they sell some of the older models, the Diamondback 1260Ef elliptical receives an overall rating of around 3.7 out of 5 stars with almost 60% of users giving it 5 stars, and 20% giving it 4 stars.
So generally those who purchased these ellipticals are very happy with their purchase. They cite the great quality construction, smooth motion and heart monitoring function.
A few people had some issues installing it as well as problems dealing with customer service, but that seems to be the case with just about every elliptical manufacturer out there.
We checked out some more Diamondback elliptical reviews on the leading consumer sites and found these:
"Use this machine for day to day, staying active. Not an athlete, just looking to move each and every day. I like the incline because it makes it feel like going up hill but not as difficult as walking outside. I had a squeak after I used it a bit, but I called customer service and they took care of it right away."
"Would reccommend the White glove delivery because machine is heavy and they hire someone to put it together when it is delivered. Very nice!" – Working Joe, California – Consumer Reports site
"I've used it everyday for the last few weeks and it works great. It's quiet and smooth. I did spray a little lubricant on the metal wheels to get rid of a small squeak though. One thing to be aware of – it's HEAVY – it's 275 pounds and it's bulky… I'm very happy with the purchase though – it is a quality product. – Don A., Virginia – Consumer Reports site
Bottom line here is, the Diamondback Fitness ellipticals are a good choice for the home user. There seem to be many more positive reviews than negative, which is always good, and the experts love these machines consistently.
They will run you about $1,499 for the base 1060Ef elliptical on sale and $1,999 for the up-level 1280Ef, plus another $350 or so for white glove delivery (which is recommended).
Ready to check out these great ellipticals? You can find some of the older Diamondback Fitness ellipticals on sale at Amazon, but you are probably better off on the company site, which features the newer models as well.
Check out our site for in-depth reviews of both Diamondback ellipticals, with specs, ratings, reviews and our recommendations to help you make a more informed buying decision.
Get more information and special sale pricing on both of these ellipticals on the official company site.